Frequently Asked Questions
Q Do you move more than just houses?
A
Yes! In our lengthy history we have moved all manner of large sttructures including huge barns, enormous storage tanks, gigantic industrial units and even 17 extremely old, fragile and historically significant buildings which became a part of the Ukrainian Cultural Heritage Village exhibit near Elk Island National Park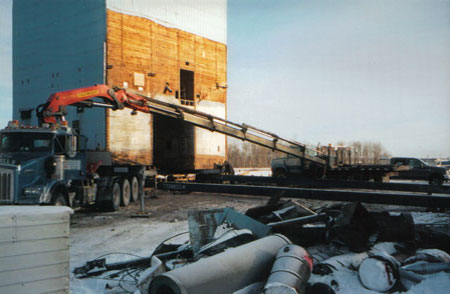 Q How does your company manage to transport such large, fragile structures?
A
Very carefully! McConnell's has the experience the expertise and the equipment to safely raise and transport virtually any wooden structure, industrial installation, or large capacity storage tank.